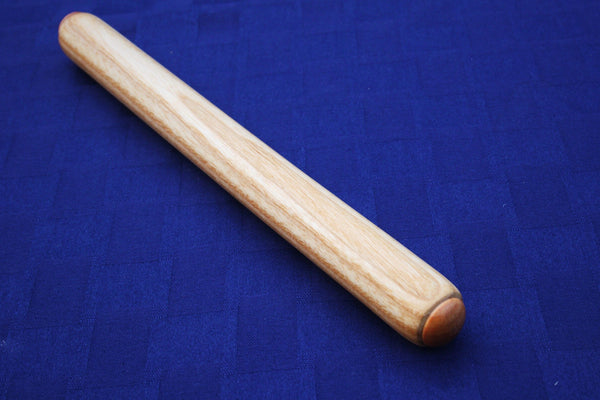 Ash Tenor Stick Shaker (~12.0")
With the Tenor Shaker, the NAL Stick Shaker family  moves into a powerful, beefy and chunky sonic range. The Tenor gives a great round sound that can cut through a small ensembles without the need for amplification. Its tone is ideal for performers, sound designers and studio composers looking for unique ethnic/world rhythmic effects. The articulation and percussive expression of the Tenor are highly controllable. You will want to experiment with this instrument to learn its full vocabulary.
The Tenor is approx. 12 inches long and made of Ash.