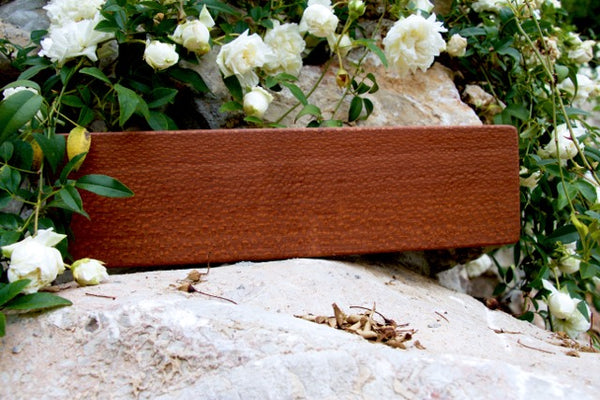 The Lacewood Lap Snare (~15.0" x 4.0" x 1.0")
Wood Type: Lacewood, Brazilian Lacewood, South American Lacewood
Regional Source: Tropical South America
This non-endangered exotic wood has long been a favorite wood among luthiers, for guitars and other stringed instruments. It's beautiful texture is achieved by a milling technique known as "quarter-sawn". Lacewood patterns contain light-colored ray flecks against a background containing pink, orange-tinged tan and brown coloration. A truly stunning wood.
Lacewood instruments have a full tonal quality and is similar in sound to Cherry and Walnut instruments.
Each Lap Snare comes with a free protective carrying bag.