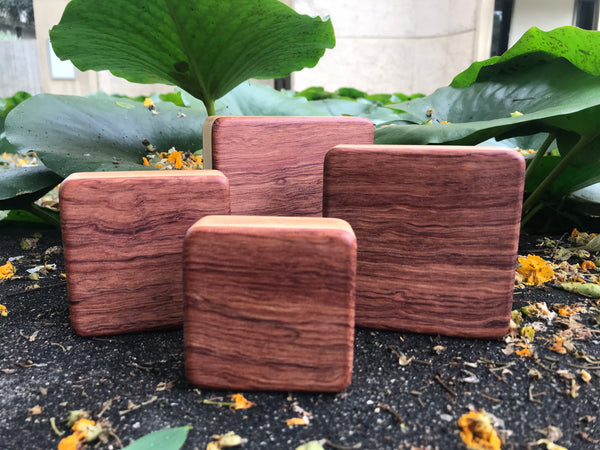 The Highly Figured Bubinga Box Shakers Complete - with a Free Case!
This powerful set provides you with the Highly Figured Bubinga Pixie, Piccolo, Soprano and Alto Boxes for the ultimate Box Shaker experience. Each instrument has over thirty different tonal and rhythmic possibilities. Playing two shakers at once will give you at least one hundred tonal and rhythmic options.
Wood Type: Bubinga (or Kevazingo)
Regional Source: Equatorial Africa
Frequently associated with Rosewoods for its tonal qualities, Bubinga has the much desired combination of strength and beauty. Bubinga features a host of stunning grain figures, such as flamed, pommele and waterfall, making every cut a unique work of natural art. It is among the hardest woods on the planet.
The NAL Highly Figured Bubinga instruments are of the highest grade of wood selections.
This set comes with a free zippered carrying case ($15 value).