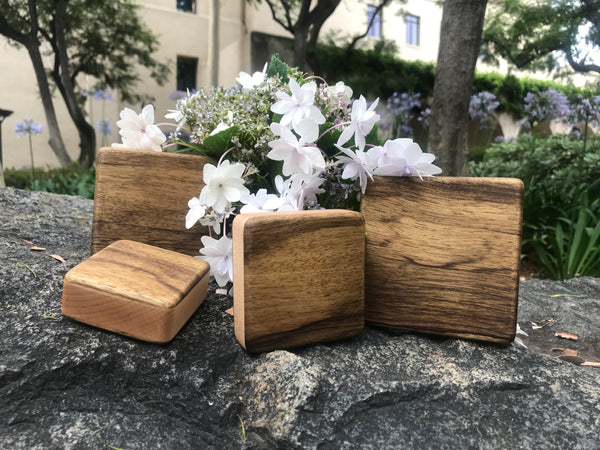 The Black Limba Box Shakers Complete - with a Free Case!
This powerful set provides you with the  Black Limba Pixie, Piccolo, Soprano and Alto Boxes for the ultimate Box Shaker experience. Each instrument has over thirty different tonal and rhythmic possibilities. Playing two shakers at once will give you at least one hundred tonal and rhythmic options.
Wood Type: Black Limba
Regional Source: Tropical Western Africa
Black Limba is an exceptionally figured heartwood and known for it's strong tonal qualities. It's hardness is relative to Honduran Mahogany, making it a warm sounding yet vibrant instrument.
This set comes with a free zippered carrying case ($15 value).