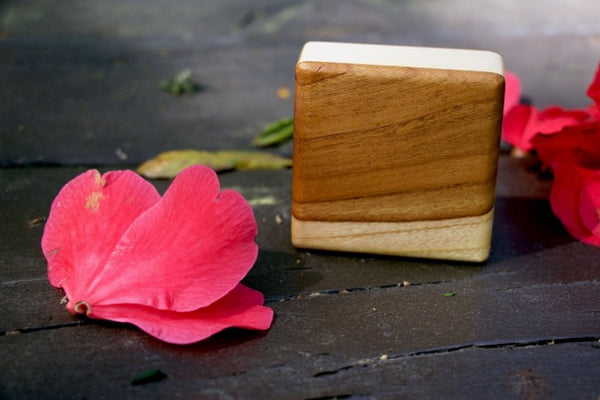 Pop Series - Uni-Chamber Pixie Box Shaker (~2.5")
Release your inner rhythmic voice with Light Touch Music shakers by Natural Acoustics Lab. Inspire by nature, these ergonomically friendly handcrafted instruments offer an entirely different percussion experience: articulate, organize and responsive. The LTM Pixie shaker is approximately Two and a half inches square and one inch in depth

Whether you are a pro performer, studio artist or simply eager to explore meditative modalities, LTM shakers deliver irresistible natural tones.

Creatively change the shaker rhythms by varying finger, palm, hand, wrist and arm motions. You can also use tambourine, pandiero, spoon techniques to add to your shaker vocabulary. With a light weight wood mallet, the instrument becomes a compelling shaker and clave/woodblock combination. A shaker and clave/woodblock simultaneously!

LTM shakers have broad appeal to percussionists, performers, composers, educators, musical therapists, yoga instructors and sound effect artists. The instruments sound great on stage, studio and classroom, encouraging sonic exploration and rhythmic fun.

We use no laminates or plastic parts. Our handcrafted quality is brought to you at a most affordable price point. This product is only available through Natural Acoustics Lab.
---